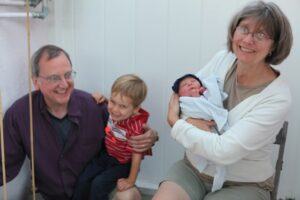 Connie
Highland, Lake County
Connie Sowa Wachala lives with her husband, John, a professional flutist and music teacher, in Highland. After traveling in 2019 to several environmental conferences in other regions of the state, and seeing what other Indiana cities and towns are doing to help their communities become sustainable and resilient in the face of climate disasters, she and some friends and colleagues decided to bring those ideas to Northwest Indiana. Getting our communities to work on mitigating the warming of the planet is the most important thing she can do for her grandchildren, who will be in middle age by 2050, when the projections for the average hottest day of the year in Northwest Indiana will be 105 degrees (see http://www.IndianaClimate.org)–if, that is, we do nothing to reduce greenhouse gas emissions. She loves to read fiction, write short stories that take place in "the Region," and dance.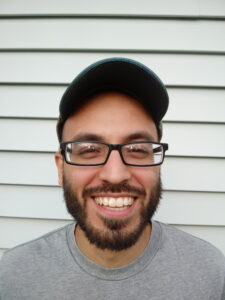 Alex
Highland, Lake County
Alex lives in Highland and grew up in the Region. His background is in environmental sustainability and urban development. He has worked as a researcher, energy analyst, and urban and regional planner. He cares about building communities that are sustainable, just, livable, and resilient. He has too many hobbies to list. He likes to read and write, garden, hike, and play soccer. "This initiative is an easy first step to a sustainable and revitalized region. It challenges us to plan for a more resilient future."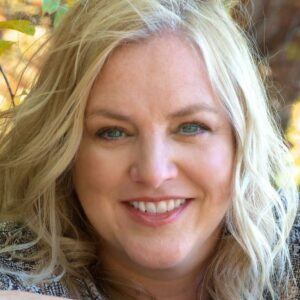 Kathy
Valparaiso, Porter County
Kathy Sipple lives in Valparaiso with her husband, John, and their black Lab, Bodhi. She serves as part-time Regional Resilience Coordinator with Earth Charter Indiana. She also runs her own marketing firm. She earned a BA in Economics from the University of Michigan in 1988 and has been a life-long learner ever since, earning certifications from various programs including: Indiana Master Naturalists, Indiana Master Watershed Stewards, Master Recyclers & Composters, Master Urban Farmers, and Climate Reality Leadership Corps. She is also an author and host of the 219 GreenConnect podcast and founder of the CoThrive Timebank, a neighborhood service exchange. She loves to hike at the Indiana Dunes and other nearby natural places.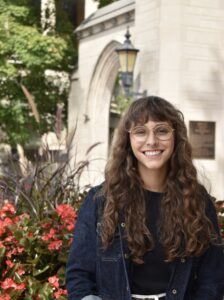 Lucy
Valparaiso, Porter County
I am a current junior at Indiana University studying environment and sustainability studies. This summer I am stationed in my hometown of Valparaiso, Indiana but am working remotely for Earth Charter Indiana located in Indianapolis. I joined this initiative because after moving back for the summer, I was made aware of a lack of climate action at the regional level. In addition, I noticed there were few places in our area for those concerned about the climate crisis to target their efforts into a tangible initiative. This initiative is incredibly important to me because in order to achieve region-wide climate action we need to first assess our impacts. While I believe that individual action can make large waves, I find it necessary for our community to act as a region to ensure sustainability needs are met for all of our citizens. As a leader in the state, I believe it is imperative the region acts in the face of the climate crisis to take a stance for nearby cities and prove change is possible. Through this initiative, I have been able to connect with countless hard-working climate activists in our area, and I am incredibly excited to continue this work after returning to school. In my free time, I enjoy hiking the national parks, trying out new recipes, and attempting to bring the outdoors inside with my ever-growing plant collection. I've always said that fighting the climate crisis will never be simple and the answer will never be singular. I believe that through this initiative we are taking the vital first step leading to many future answers.
Alyssa
Crown Point, Lake County
Alyssa is a 2020 graduate of Earlham College. She has her BA in Environmental Sustainability with a focus in environmental culture and justice. She also studied public policy and German. In the fall of 2018, Alyssa studied abroad in Germany and Austria and returned to Europe once again the following May. Alyssa loves the convenience and sustainability of public transit, and eagerly wants to see the transit system in the United States improve. If you have any good vegetarian recipes, be sure to let her know! Alyssa enjoys spending time with her sisters and watching people play video games.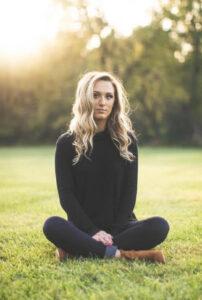 Caroline
Griffith, Lake County
Caroline is currently a student at Indiana University Northwest studying Environmental Policy. She lives in Griffith, Indiana where she is eager to make sustainable change at a local level. Receiving years of experience working with children, she is inspired to educate others and create a healthier future for younger generations. Caroline has a passion for traveling and learning how different parts of the world respond to environmental degradation, injustice, conservation, and resilience. She often enjoys cooking vegan meals, biking, and collecting houseplants.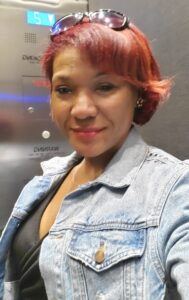 Missie
Portage, Porter County
Hey, Missie here and I live in Portage, Indiana. Born and raised in Wisconsin (Go Pack Go) so I'm a transplant and a die hard cheesehead. I'm not your average advocate. I don't have a degree or background in environmental studies or an impressive title, but I do have passion and love for the Earth so I do everything I can to preserve the beauty and gifts she has for us. I'm a gamer, football lover (both kinds), a believer in all kinds of French Fries and I have been wearing purple in some form every day, since I was 5 years old. I'm also a simple person who will encourage you to eat cake and not feel guilty. I'm a graduate of IUN with a B.A. in History and Psychology. I joined because it's important to me that people of color are represented in all areas that affects their lives, most especially, how vital the climate is to their wellbeing. I want to be an inspiration and medium in getting more black and brown people involved in these areas. My goal is to demonstrate how detrimental climate issues are to their daily lives and how so vital they are to helping our climate, by creating climate change and initiatives that will help them have a better quality of life. It's really important to me that I work with groups that align with this value and CCL is incredibly welcoming in that aspect. I'm so inspired by CCL and the work they do to help people of all backgrounds and diversities. So yeah, they're stuck with me!
Blake
Munster, Lake County
I have had the privilege of being a resident of Northwest Indiana my entire life. My favorite region activities include fishing on Lake Michigan, exploring the Indiana Dunes National Park, and traversing the many miles of bike trails. Through floods, recessions, and pandemics, I have seen the resilience of the region and know what it can accomplish. This resilience is a point of pride, though the air pollution and lack of climate change commitment is not. I am committed to Region Resilience because it provides NWI with the opportunity to become a role model for environmental and economic prosperity.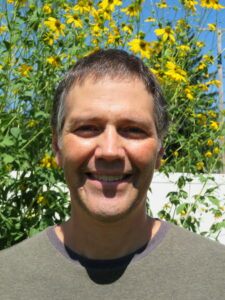 Jake
Hobart, Lake County
I was born and raised in the Region. Recently, I moved back here from Colorado and decided that I am going to take a more active role in my community. I joined this initiative because I believe Climate Change is the elephant in the room in regard to our daily lives. Don't get me wrong I have nothing against elephants, but this one needs to be dealt with. Real change needs to happen in our communities and the ways we go about our everyday activities. I believe that implementing greenhouse gas (GHG) reducing solutions at the ground-level can have large impacts on common sources, especially when these efforts are coordinated with nearby communities. I also think taking action at the community level involves taking proactive steps in conserving our immediate natural environment and engaging the groups in our communities that are typically not represented or considered in climate discussions. My career involves applying GIS and mobile data collection technology to natural resource management. I have a Master's degree in Biogeography, am a Master Gardener and recently became a Master Naturalist. I am also an active volunteer with Wild Ones, who promote native plants in the human landscape. Hiking, planting native pollinator gardens, vegetable gardening and traveling are my hobbies that are interrupted by working on GIS projects for my small business, South Shore GIS LLC.