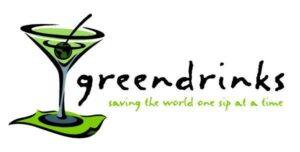 After a long hiatus, Northwest Indiana Green Drinks is back…virtually, at least for now. If you missed it you can catch the replay here >>> Oct. 1st NWI Green Drinks recording.
A few dozen regulars and a handful of new faces dropped in to learn about NWI Region Resilience's efforts to support a region-wide greenhouse gas inventory in partnership with Indiana University's Environmental Resilience Institute in 2021.
Both Michigan City and Gary participated in 2019, the first year the program was offered. By working with Northwest Indiana Regional Planning Commission to submit a regional application, doing some fundraising, and regular citizens laying down a lot of the groundwork, our region will become the first regional application to join the cohort, previously only joined by individual cities and one county.
So far, Lake, Porter and LaPorte Counties have all signed resolutions in support of the initiative. The City of La Porte is the first (and only that we know of, so far) to sign a letter of commitment.
If you want your city or county to join the cohort, here's what you can do to help:
Make a donation. Many municipalities are going through the budget process in the month ahead and frankly, a greenhouse gas inventory is not top of mind for most.
Form a fundraising team. Instead of hitting the 'Donate' button, instead click 'Join Event' and tell us about the team you want to organize — it can be regional, a service organization, a school club, a personal fundraiser…whatever you want. Let people know why you care about this cause and set a fundraising goal for your team.
Join our team. Our team of volunteers meets weekly to plan our tasks and do what needs to be done to keep the momentum moving forward. Our deadline to submit the application for this program is in early to mid-December so a lot of help is needed right now with outreach to municipalities, media outreach, do grant research and writing, etc.